WINNERS: BUILD Magazine Most Innovative Rentals Management Software 2019
RPM PRO is the winner for the BUILD Magazine Most Innovative Rentals Management Software Award 2019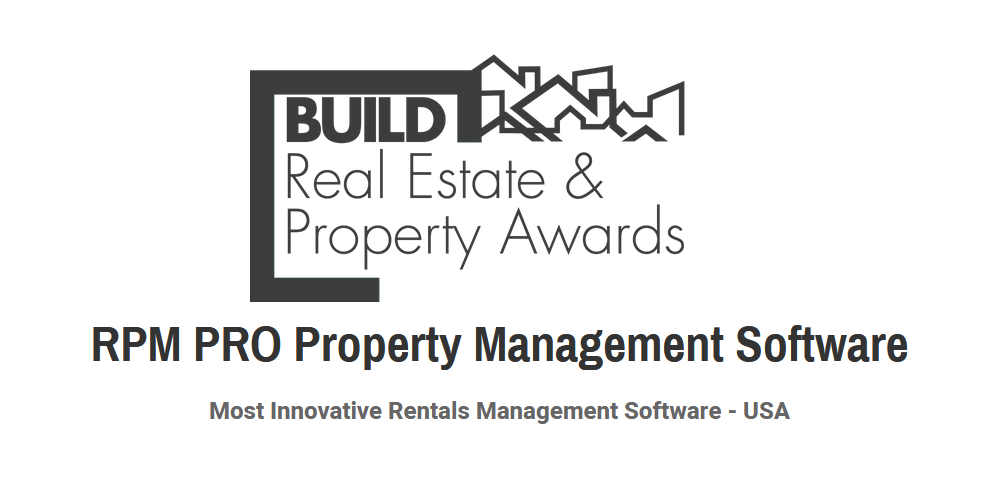 WINNERS: BUILD Magazine Most Innovative Rentals Management Software 2019
We have some amazing news to share with you all, a few months ago we found out that we were no inated for an award and that the RPM PRO software platform would be reviewed and tested against other Rentals management softwares in the USA marketplace.
After a tedious wait, the winners have been announced and RPM PRO has won!
Thank you to the team over at BUILD Magazine for taking the time to put us to the test and thank you to our customers that nominated us, we are really happy that you did, and that our software has met your high standards.
We are proud to say that RPM PRO is the "Most Innovative Rentals Software" for this year and we hope to do this again next year!
Thanks for reading this post, and thank you for using our software, we spend every day making it better, to make your life easier.
RPM PRO - Rentals Management Made Easy!


winning, award, won award
WINNERS: BUILD Magazine Most Innovative Rentals Management Software 2019
RPM PRO is the winner for the BUILD Magazine Most Innovative Rentals Management Software Award 2019