New Release: RPM Pro V4.4
New Release: RPM Pro V4.4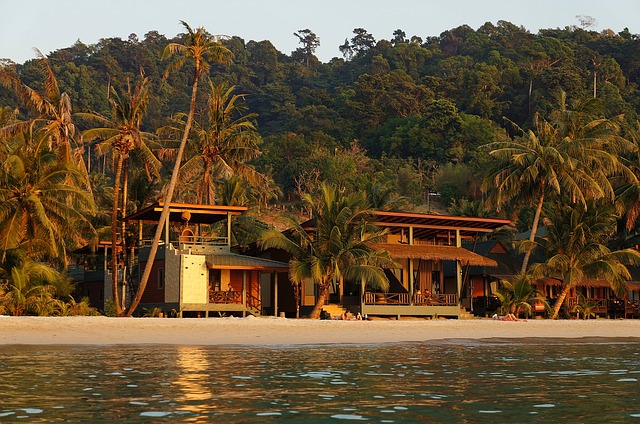 New Release: RPM Pro V4.4
Version 4.4 Is here and ready for your Holiday bookings rush!

Version 4.4 was designed as a review update tier to test functionality of all of the updates that we have made over the last 6 months, we wanted to make sure that everything was clean, clear and easy to use. This means that there have been lots of minor changes to the software and a couple of larger ones, we are not introducing a ton of new features in this latest release, more we are fully focusing on usability and functionality of the software as a whole.
Overhaul: Housekeeping System

The housekeeping system is a vital part of the RPM PRO software, providing you with the ability to manage and automate this side of your business. To enhance the housekeeping system we have removed a few form fields that no one was using on any requests, if no one is using them, we see no point in making the forms look more complicated. This process has now streamlined how the housekeeping requests are managed and has made life easier for the housekeepers themselves inside their housekeeping portal.

Linked Housekeeping Portal onto RPM Calendar instead of separate

Enhanced the user interface and added "Quick Access Buttons"

Removed multiple fields to streamline the management & completion process

Prepared the code for the next big housekeeping update: "The Cleaning Checklist"
Speed Enhancements

Enhanced: Expenses
The expenses system is currently undergoing a larger scale update alongside the invoicing system (oh yes, something big is coming!) This doesn't mean that we can't enhance what we already have and what you are currently using in the meanwhile.

You can now change what property the expense is for.

You can now change the Vendor / Admin that this expense is for.
Changed text to make things clearer

Speed Enhancements
New: ICAL Verification

On your booking settings page inside your vacation rental properties, you can now make use of a new button "ICAL Verification" this button allows you to check with an external 3rd party site that your calendar is functioning correctly to sync with other sites. This independant 3rd party will allow you to rest assured that your calendars are working and syncing correctly.
New: System Settings Fields

In preparation for our next large update, we have added in some new fields into your system settings, although they wont take affect just yet, you can set them in advance

Vacation Rental: Check In Time box added (Sets the system wide check in time)

Vacation Rental: Check Out Time box added (Sets the system wide check out time)

System Timezone (Sets the system timezone)
System Date Format (Sets the way dates are displayed througout software)
Updated: Property Info (Both VR & LTR)

You can now link directly to the landlord info page, or the agent info page from inside the property info page (If you are a superuser or admin).
BUG FIXES
We have fixed all bugs noted to date (06-November-2019) inside this update, thanks to everyone who has taken the time to report them to us.
Please note: This post is a quick overview, for more information please contact your dedicated account manager.
That concludes our version 4.4 update notes. Thank you so much for taking the time to read them.
Until next time!
The RPM Pro Team

rpm pro update, latest updates, software update
WINNERS: BUILD Magazine Most Innovative Rentals Management Software 2019
RPM PRO is the winner for the BUILD Magazine Most Innovative Rentals Management Software Award 2019