Amazing New Vacation Rental Calendar System!
Introducing the amazing new RPM Pro calendar system for vacation rental pricing and management!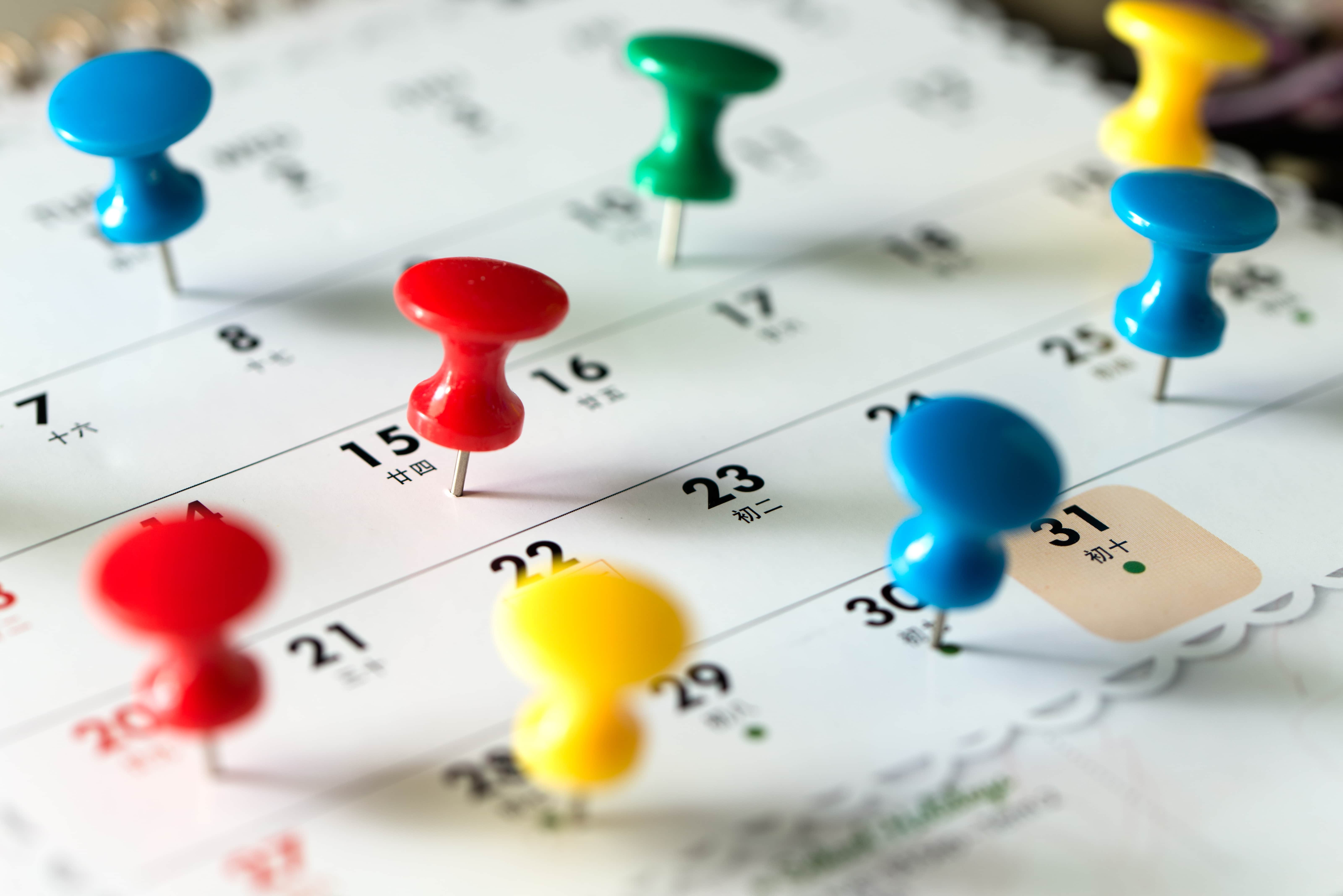 Amazing New Vacation Rental Calendar System!
We are proud to introduce you to our latest passion project for RPM Pro!
Managing vacation rental properties is a time consuming task, here are just a few things that take the most time, that, we aim to fix with this latest update:
Keeping up with the latest bookings

Managing housekeeping requests,
Tracking maintenance reports and completions
Pricing of the properties
Our amazing new RPM calendar system tries to address the above issues... with style.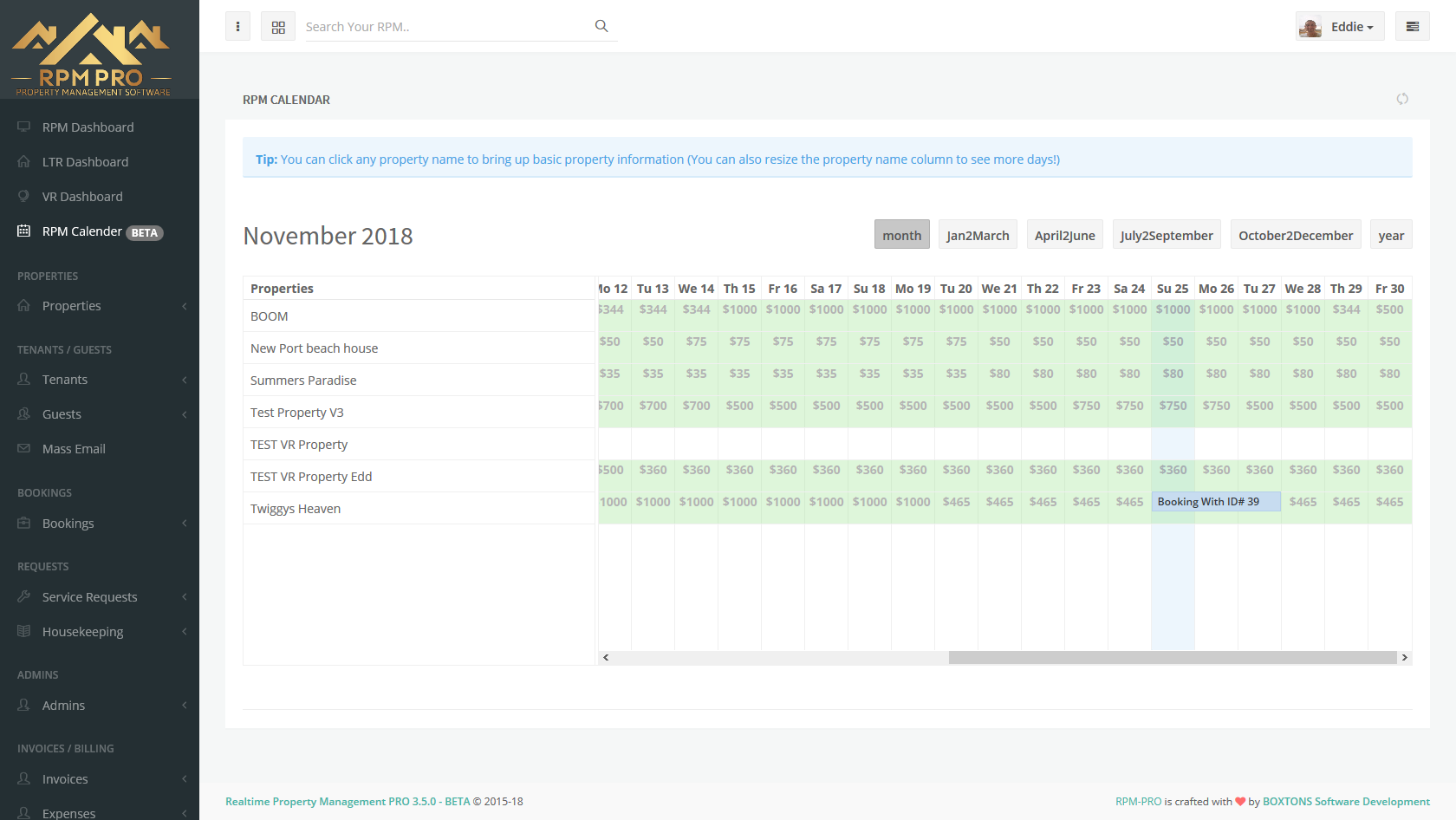 Property Pricing

Pricing your properties has never been easier, we have jumped ahead of our competition and blasted together an amazing new way of pricing your vacation rentals. You simply click on a date, drag to another date and a pop up pricing box will greet you. Fill in your new desired price, confirm the dates that you selected are correct, click save and watch the prices change in front of your very eyes.. True real time vacation rental pricing.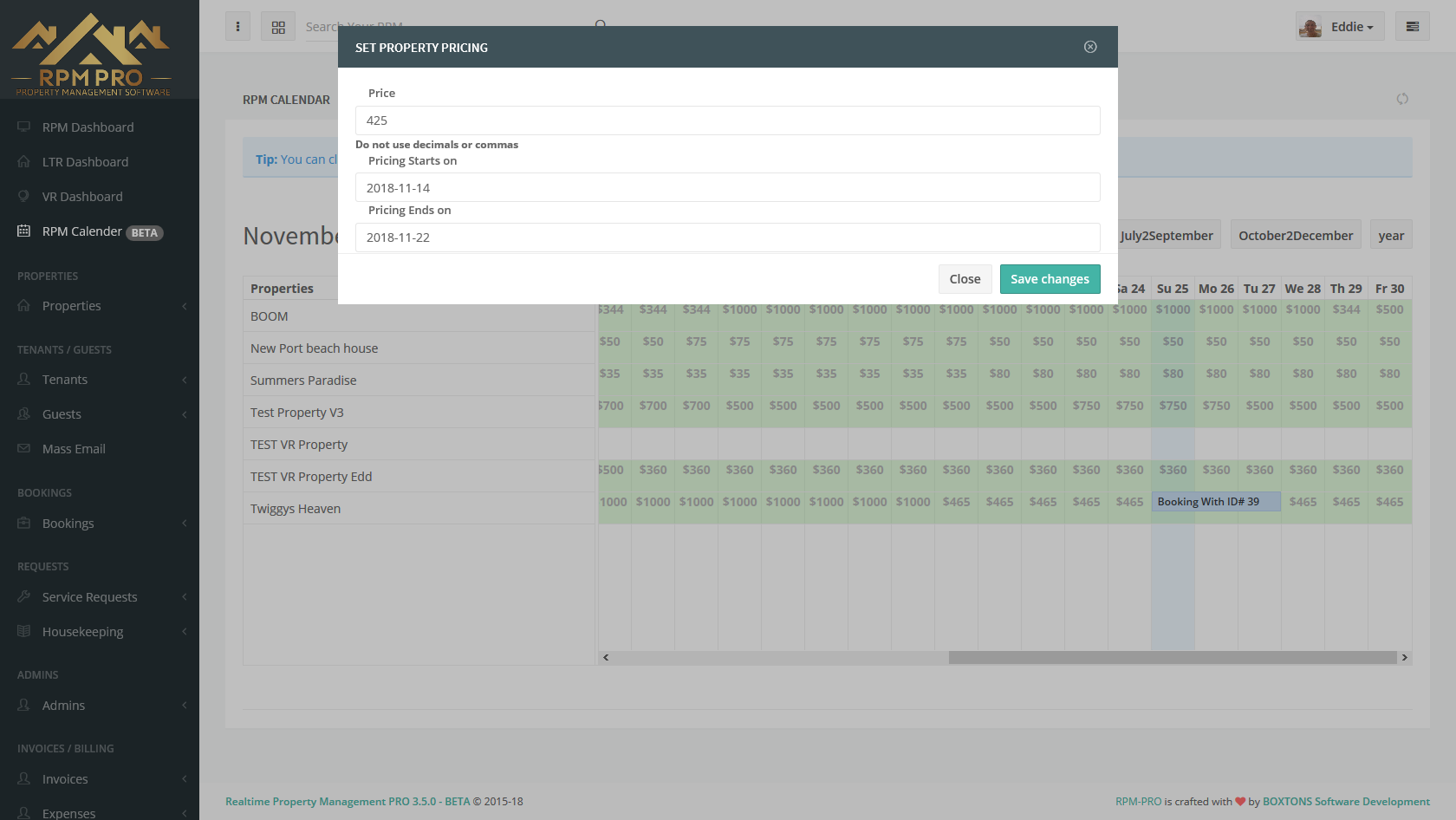 We have also implemented a "Pricing Reset" button that you can use to reset your whole years pricing to the default rate that is set in your property information. This is great if you want to start your property pricing again from scratch. This feature is soon to be extended with a separate rate for weekdays vs weekends, the weekend rate box is already implemented inside your vacation rental property information page.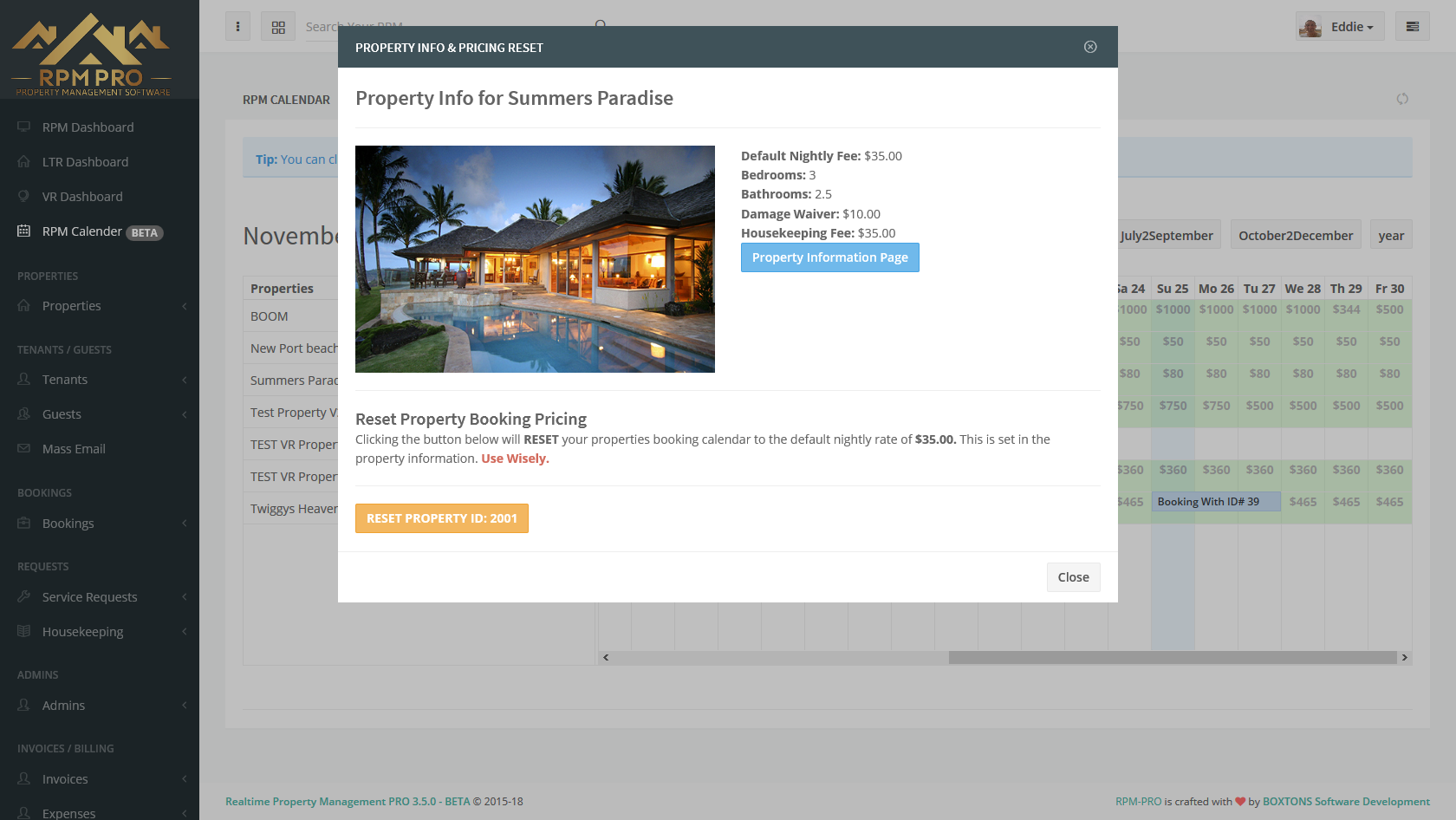 Booking Management

As we migrate all current "Booking Overview Calendar" functions over to our new calendar we have improved our booking management functionalities. Without leaving the calendar you can now manage all aspects of a booking, from accepting or cancelling the booking, all the way to reviewing signed documents or managing invoices, everything is all accessible with the click of a booking.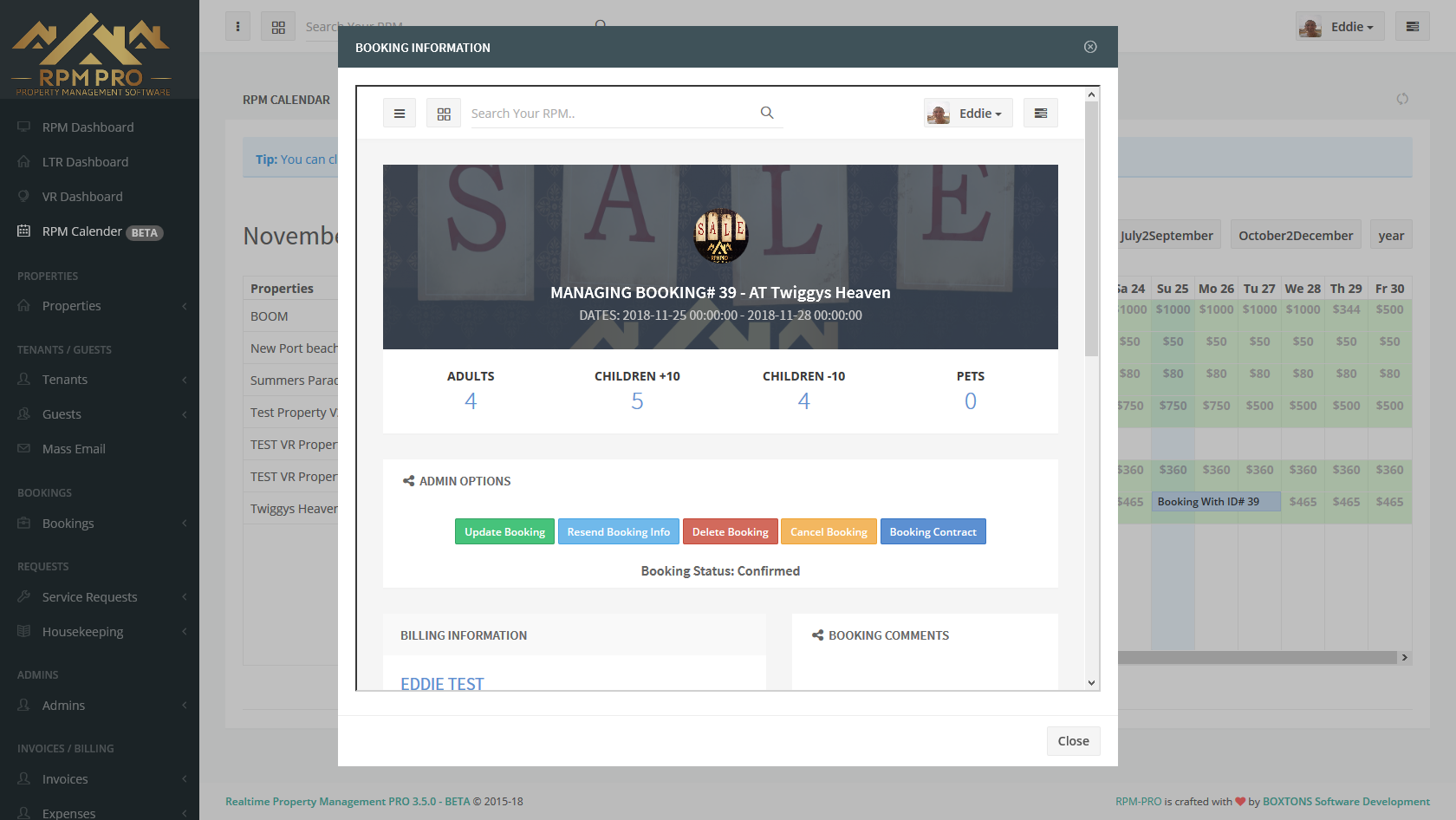 Housekeeping Management
All housekeeping management features will be coming in the next release of RPM Pro - For now please continue to use the "Booking Overview Calendar"
Service Management

All service / maintenance features will be coming in the next release of RPM Pro - For now please continue to use the "Booking Overview Calendar"

booking pricing calendar, booking calendar, pricing calendar, property management calendar, vacation rental calendar, vacation rental pricing
New Release: RPM Pro V4.2
We have just release version 4.2 of our property management software, we made this cool blog post full of information about it, check it out!
RPM ANDROID APP - Grab it for FREE
Get our realtime property management android app for free! 1 week only!
Turn the lights on, with RPM PRO 4.1!
Turn on the lights with the latest update from your favorite rentals property management software!