New Release: RPM Pro V3.3
Version 3.3 of our amazing rentals management software is now live, read this post for more information!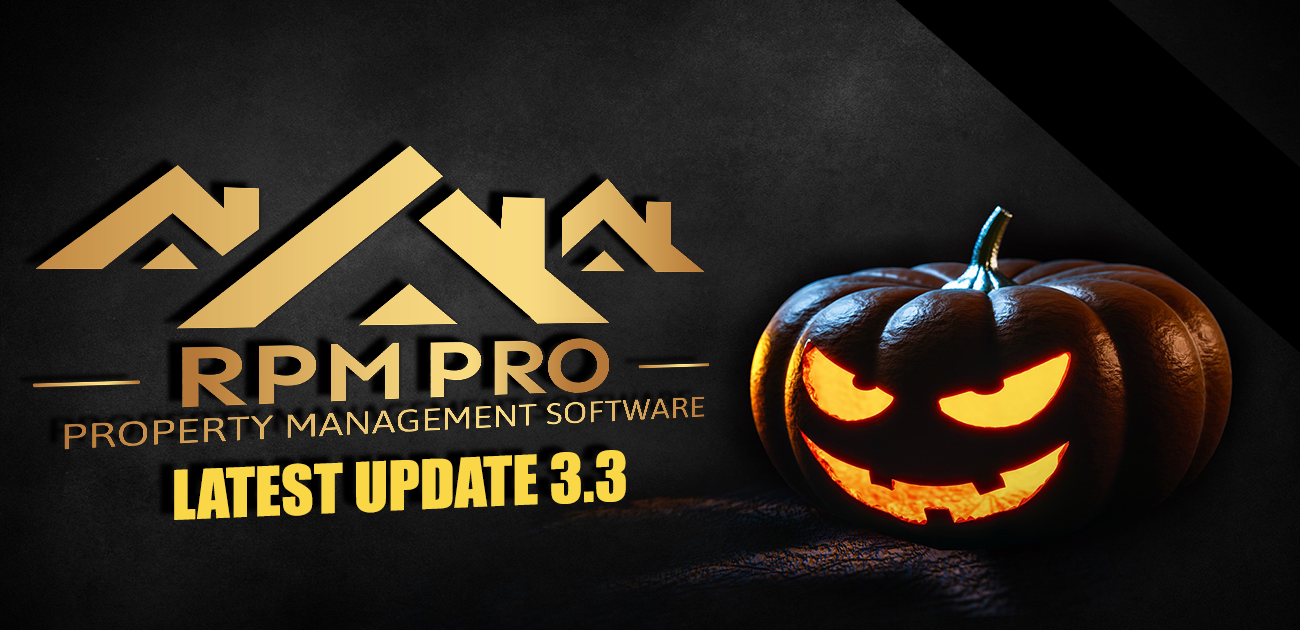 New Release: RPM Pro V3.3
Well after working harder than ever before to get you all an amazing property management software update we have finally arrived with version 3.3.0 of RPM Pro! We have included some awesome new functions and features and we hope that we have done you all proud. Please read on below to find out more information about what's new inside your software install.
Auto updater
We have finally finished testing our RPM Pro auto updater to save time and money all round. You now have the choice to update the system yourself or turn on automatic updates for everything to be updated automatically.
Property Photo Resizer

We have introduced manual image size settings for property photos, this allows you to set the height and width in pixels so that you know that all of your property photos are the same size in both the system and your website!

Admin Booking System Overhaul
We noticed after years of use and with major numbers of bookings that it was getting rather slow to manage your bookings and we figured it was time for a change. Upon logging into your system and clicking on your "Active Bookings" page you will see the change right away, the table has been revamped to show clear information what is needed on the fly, you will also wonder where your buttons are to view the contract or cancel the booking... Don't worry! To speed things up we have seperated the booking information and functionality onto a whole new booking info page, it not only looks great but has all of the functionality you could desire from a booking info page such as billing and actual guest information, assigned housekeeping requests and even a full overview of any invoices associated with the booking. This has made things look better and increased your loading speed so that RPM Pro keeps up its promise to save you time and money! This update covers all booking pages such as Active, Confirmed, Unconfirmed and Archived bookings.

Housekeeping update
You can now assign a housekeeper to a property on the property info settings, this then in turn starts the automation of housekeeping request assignments. When a housekeeping request is created, be that manually or automatically by a booking or payment, the system automatically assigns & emails the assigned housekeeper of that property to the newly created housekeeping request. This is carried over to long term rental also.

Housekeeper update
You can now assign a housekeeper a color in their housekeeper profile page, its on the menu on the left at the bottom.

Overview calendar update
We have updated the overview calendar to make it more interactive. We have made it so that housekeeping requests are now the color that is set on the assigned housekeepers profile, unassigned housekeeping requests are in yellow. Owner bookings now show in pink so that you can see that this is an owner booking. You can now also click on the labels of the boxes, so if you click on "HK" for a housekeeping request you will be redirected to that actual requests, this makes it easier for you to make changes on the fly! These changes are all passed over to your housekeepers personal calendar also.
Site settings update
You can now set the image size for your property photos, on upload all images are resized to this size. Just click on "Site Settings" and scroll to the image settings to update.
User side long term rental page
This page has been revamped and made easier to use for logged in users to browse properties and apply for leases online.

New Expenses System
We have implemented a brand new section for your accounting purposes! The brand new expenses system will track all of your outgoing costs inside the system to allow for an all new profit loss reporting system. The expenses system keeps track of everything from service requests costs all the way to housekeeping costs so that you know where your money is going in the same place that it comes into. You can also add in manual payments to even keep track of your cash payments if you so wish. This system will be expanded in the next update to allow for landlord commision fee's also.

Revamped Reporting
In line with the new expenses system we have created some brand new reports! You now have the following new reports on your "Reports" page on the left hand main menu inside your realtime property management software!
Profit / Loss Report
Income Report
Expense Report
We have also added a brand new "Housekeeping" report, so that you can keep track of housekeeping requests and who is assigned to them. You will also find this on your reports page.
Brand Spanking New Mobile Apps!

We have worked hard on getting RPM Pro mobile. We have created a couple of amazing apps for multiple operating systems so that you can get notifications on the go along with a constant connection to your property management software. You can try our FREE demo app for android by searching "RPM Pro Admin" on the Play store, or you can click
here
to buy the full version of the app. If you require a login for the demo app, please do not hesitate to send us an email right away.
Updated styling of the document signing system.
Menus added to frontend booking pages, different menus for if its a logged in user or not.
WINNERS: BUILD Magazine Most Innovative Rentals Management Software 2019
RPM PRO is the winner for the BUILD Magazine Most Innovative Rentals Management Software Award 2019