New Release: RPM Pro V3.1
Version 3.1 of our amazing rentals management software is now live, read this post for more information!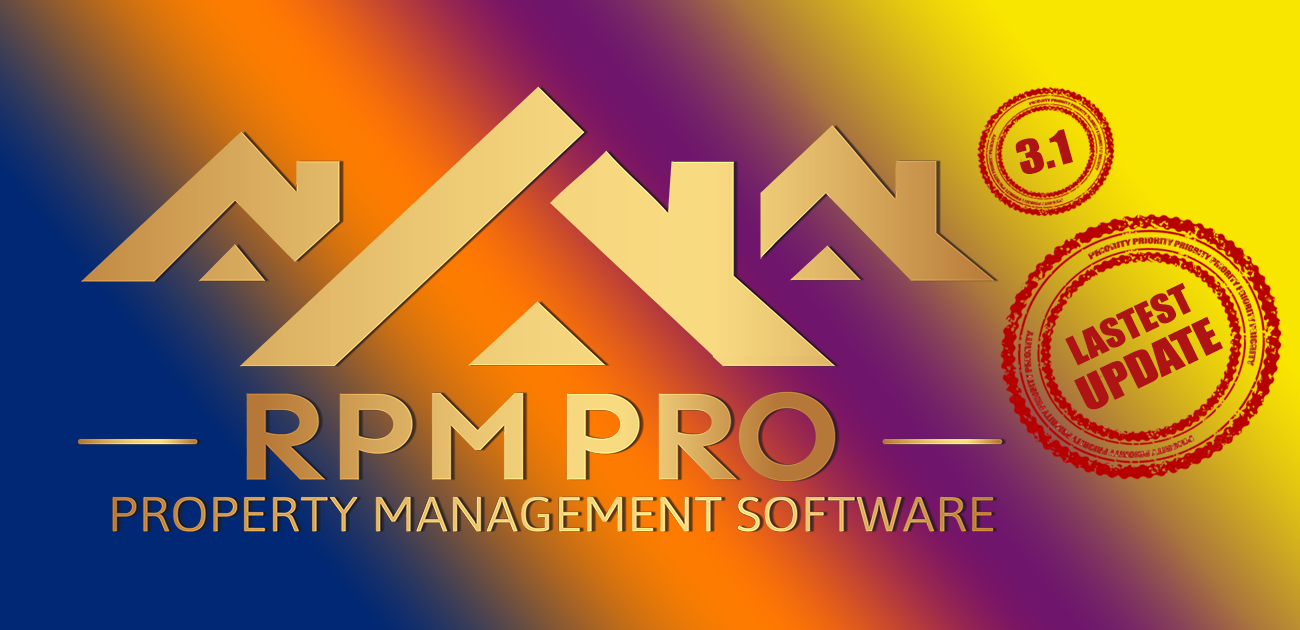 New Release: RPM Pro V3.1
As always we strive to make our software better than the competition and thus we are proud to announce the latest version of our amazing rentals software, thats right - RPM Pro is now live with version 3.1.
This update comes with some amazing new features!
New Search Function

We have implemented a whole new search function, this allows you to find anything you want with ease! Simply type what ever you are looking for into the top search bar and press enter! You will get an overview of the whole software, on 1 search page.
Online Lease Applications (BETA)
As previously annouced we have launched our new online lease application system along with this version of RPM Pro, we are currently giving this awesome addon away for FREE so that we can get it tested by everyone and get some tips for improvement! This system allows your potential tenants to make a lease application for one of your properties 24/7 from anywhere in the world! It also allows you to manage the lease status and have the lease auto created when you confirm it! Check it out!
FREE Website with RPM Pro!
The biggest new feature after the new lease application system is the brand new FREE websites for every RPM Pro customer! We had so much demand for a website at a low cost that was integrated into RPM Pro that we decided to develop one and give it away for FREE! Your new free website allows you to show off your long term and vacation rental properties to the world, all integrated with RPM to provide you with realtime online bookings and leases with links to social media and impacting sliders. We have even added a basic CMS so that you can manage basic SEO for your company right from your RPM Pro software! The website demo is here: https://v3.rpm-pro.com
(Customers that already have a site will not be affected by this)
Auto Image Resize
One of the most common complaints from customers was that they couldnt get a standard image size or didn't know how to crop their images. Well we have solved this problem! All property photos that get uploaded are now automatically resized to the best size for the software (1100 x 835). And we even create thumbnails now too so that your website will load a little faster!
System Settings Revamp
We have revamped the system settings page and added new features. You can now set what day your long term rental invoices will be automatically created, set your billing email address and more! Check it out by clicking "System Settings"
Tenant / Guest Accounts
We have updated the tenant and guest accounts so that all address fields are now forced, this has been updated from the "Register Page" all the way to profile. This ensures that all other pages in the software have the correct information. As always this information is encrypted for security before getting saved.
Page Loader
We have implemented a page loader that will flash a blue bubble on the screen while the page loads. When the page is fully loaded it wil disappear on it's own.

New Popups!
Well, they are not really new pop ups, but the style has changed, we have updated 75% of the modals throughout the software, we expect the rest of them to be completed by the next version. We hope that you like them.
Login Enhancements
We have enhanced the RPM Pro login system, the form to fill in your email address is even already selected when the page loads. This is done on all portals, from admin to tenants and guests.
Other Enhancements
We have streamlined multiple pages and enhanced the software with new updates, if you find any issues at all, please contact us right away!
Update Schedule
As always, these updates will be rolled out after your daily CRON has ran, this ensures that the update doesn't prevent any automation of your tasks.
Thanks for reading this post and thank you for using RPM PRO!


rpm pro, new software release, rpm-pro new release, rentals management software, property management software
WINNERS: BUILD Magazine Most Innovative Rentals Management Software 2019
RPM PRO is the winner for the BUILD Magazine Most Innovative Rentals Management Software Award 2019