Vacation and Long term rental property management software!
A full description of all your LTR and VR property features right here!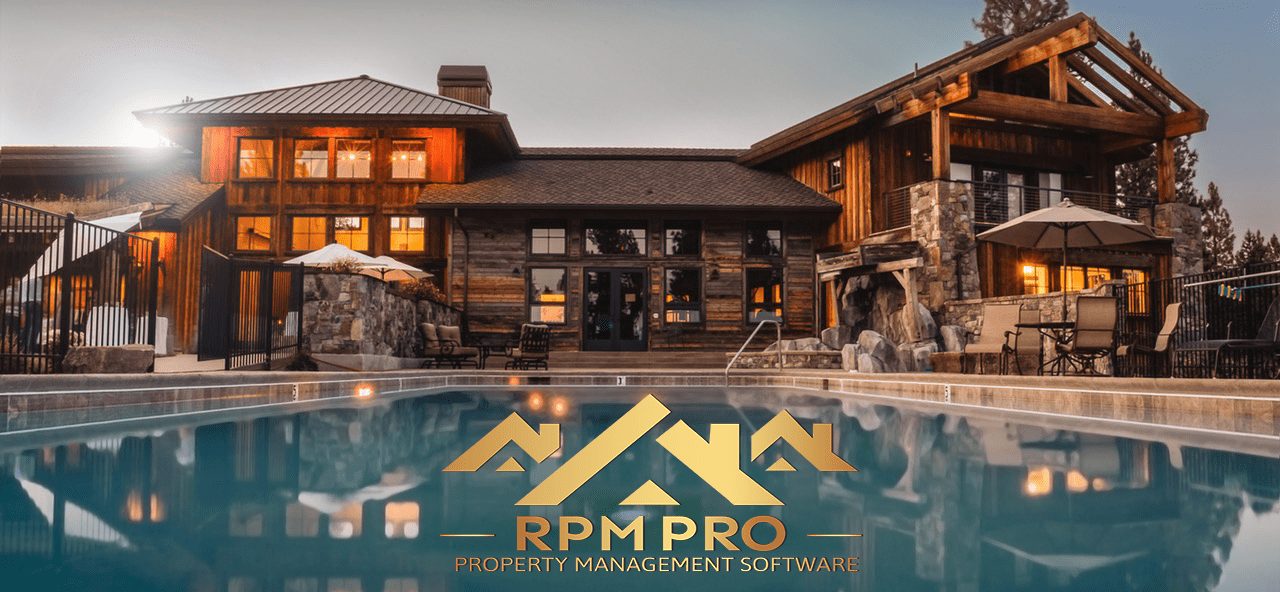 Vacation and Long term rental property management software!
Finding the right software for your realtor business isn't always as easy as it seems. Many systems, programs and software's out there usually lack features that are a MUST HAVE to be able to manage your properties freely.
With RPM Pro you simply avoid any extra costs and with one easy installation you have a fully functional and secure long term rental and vacation rental software at your disposal on any mobile, tablet or screen worldwide!
With the use of RPM Pro you can connect everyone involved from you, as the realtor or estate agent, the landlords/owners, tenants and guests well as your maintenance crew! With RPM Pro you will provide a highly professional software that is easy, available twenty-four hours a day and minimise the work effort for everyone.
Since RPM Pro is integrated to your website you can display your properties (LTR and VR) automatically after they have been added to the software! As soon as you have added a new property you have all the needed sections to display your property in an informative way and upload unlimited property images!
What's great to know about this long and short term rental management software is that you have LTR & VR separate but yet in the same place! When creating a new vacation rental or long term rental you'll notice that it's very similar in design and layout when adding a new property and when viewing the property profile page.
Your new long term rental will be set up and ready to be updated with more customised information and details, listing text, amenities, HOA info, images and more.
What else, oh yes! You can easily lease a tenant to a property with a few clicks and send the lease agreement directly from within the software. After a property has been leased to a tenant you have a checklist on the tenant profile that is there to help you as the realtor. The checklist is a major help to make sure that everything has been done in preparation of a new resident!
When it comes to your new vacation rental property on the other hand, the property will be set up with the similarly styled profile page as well as with its own personal booking calendar! In the booking calendar, you can customise the property booking price date by date for a whole year, so all you have to do is to set up the prices ONCE, and the software will grab the customised prices day by day, year after year!
Vacation rentals have many great features in its booking calendar, amazing features like allowing coupons, taxes, additional room fees, maximum of people allowed in the property, deposit, auto confirm bookings and more! Usually, when a booking has been made, the new guest will do an online payment for the booking through your website, by allowing auto confirm bookings your customers can make bookings for that property online.
You can also manage and monitor of your property invoices and online bookings, you can easily split and organise your invoices by categories paid, partially paid and unpaid and make a direct search for an invoice by using the search bar, you can either search by name, property or invoice / booking ID.
All of your manual / online bookings and invoices for your properties are fully tracked and editable, you can add and update any information, set prices and print if you so desire. You can create a manual single invoice as well, which is ideal for when you need to invoice a tenant or guest for i.e. Service costs or other.
With a new lease at hand, you need to set up a recurring invoice aka a rent invoice, this software will automatically generate a new rent invoice with a unique ID each month (you choose your invoice generation date in your settings, all of your invoices will be generated on that date). By having all of your LTR invoices automatically generated each month you don't have to worry about making a mistake, the software simply does the work for you.
Depending on the allowed payment gateway on each property (that you set up when adding the property), you can either make manual payments with card details or cash payments. Another great thing is that your tenants and guests can pay you directly online through their RPM Pro account and also send in service requests twenty-four hours a day if a problem should arise with the property.
Let's not forget about the housekeeping for your vr properties! As soon as a booking has been confirmed an automatic housekeeping request is set up for that property ready to be assigned a date and cleaner! You as the admin or landlord will receive an instant email that a booking has been made and a confirmation that a housekeeping request has been added.
This property rental software gives you a FULL overview of all of your vacation and long term rentals. You have three different dashboards Dual, LTR and VR. With the Dual dashboard you can view how many LTR and VR properties you have within the system alongside the number of tenants/ guests and landlords. You also have instant access to the main six sections of the software - Bookings, Invoices,Tenants, Guests, Long term rental and Vacation rental dashboards.
On your LTR dashboard you can view, edit and pay, unpaid rent invoices, view your available properties and leased tenants, view your open service requests and expiring leases. What's great as well is that you can view how many daily transactions you have had and a payment chart that shows you your weekly payments!
The VR dashboard is similar to your LTR dashboard but displays of course its own information. You have a full overview of your total bookings for the day, active guests, daily transactions and weekly chart. From your VR dashboard you can pay and update unpaid booking invoices, view current bookings, service requests and unconfirmed bookings.
These dashboards are here to help you get an overview of what you have within your RPM Pro software, what has been done so far and what needs to be done from now on.
This long term rental and vacation rental property management software is equipped with all the details, functions and features that you need to run a successful realtor business. With RPM Pro you can connect a network of realtors and landlords, offer a simple solution for your tenants and guests and manage all of your payments alongside your long term and vacation rentals online!
The ALL IN ONE SOLUTION IS HERE!
property rental management software, property rental software, long term and vacation rental property management software, long term rental and vacation rental property management software, long and short term rental management software, long and vacation prop
WINNERS: BUILD Magazine Most Innovative Rentals Management Software 2019
RPM PRO is the winner for the BUILD Magazine Most Innovative Rentals Management Software Award 2019